David Moyes has hit back at claims of a falling out with West Ham star Gianluca Scamacca and insists the Italian is not a bad apple.
West Ham fans have been left scratching their heads over the Scamacca situation at present.
There has been a sense of deja vu around the Italian and ex Hammers striker Sebastien Haller – the man Scamacca was brought in to replace after an 18-month search.
Scamacca's debut season with West Ham has not worked out for him or the club thus far following his £35m move from Sassuolo.
It appears Moyes cannot find – or will not use – a different system in an effort to try and get the best out of the striker.
Despite being available for the last few weeks, Scamacca has barely been used by Moyes.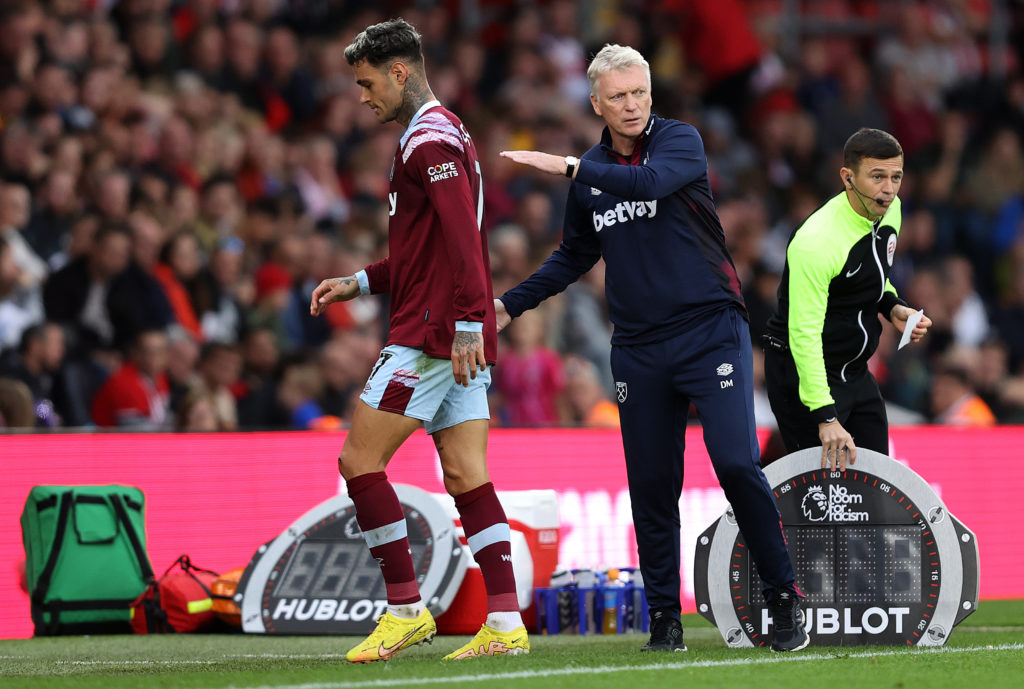 The Italian has been an unused substitute in West Ham's last four Premier League games including the 1-1 draw at home with Aston Villa on Sunday.
A picture emerged after the game showing Scamcca sat on the floor and looking disconsolate. And it sparked an angry reaction from supporters towards Moyes with the hashtag #FreeScamacca trending on Twitter for a time.
Scamacca is highly rated in Italy and Azzurri boss Roberto Mancini is a big fan of the 6ft 5in striker. So much so he sent a clear message to Moyes over the Scamacca situation as he prepares to select him for his latest squad.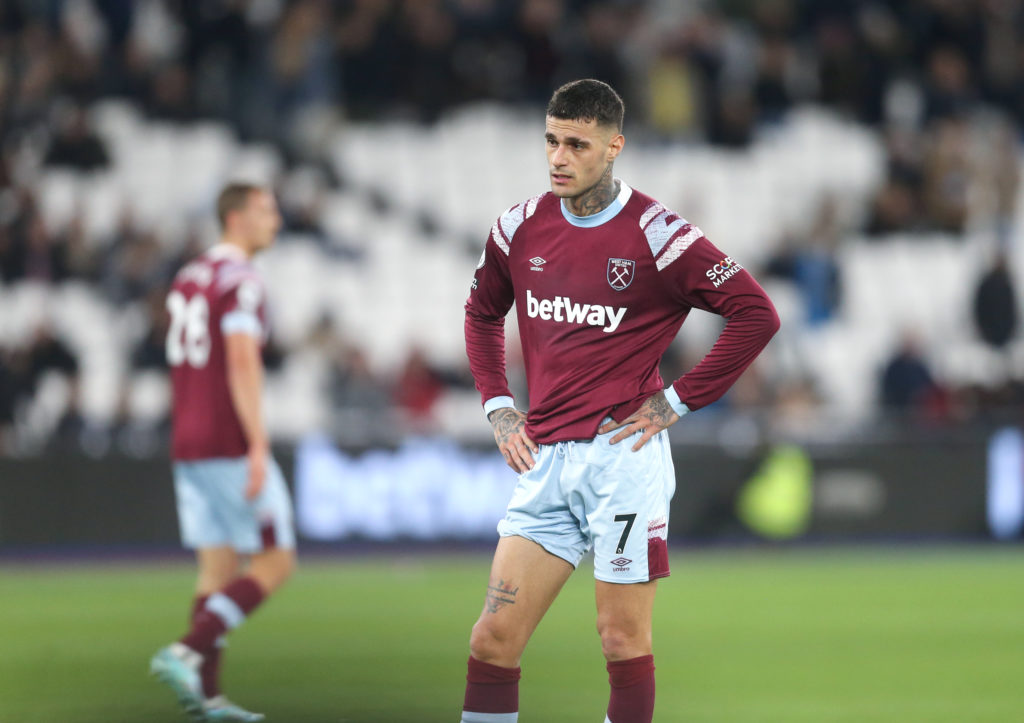 Speculation has been rife of a summer return to his homeland. And his current situation at West Ham is big news in Italy where the press claim he would 'start for every big club in Serie A'.
The fact Scamacca has split from the agents who brokered his move to West Ham, coupled with Moyes' comments on the striker's lack of output in training has led to speculation the pair have had a fallout behind the scenes.
But Moyes has hit back at claims of falling out with West Ham star Scamacca and insists Italian is not a bad apple.
When the accusation was put to the manager in his pre-Larnaca press conference on Wednesday, it received a swift rebuttal.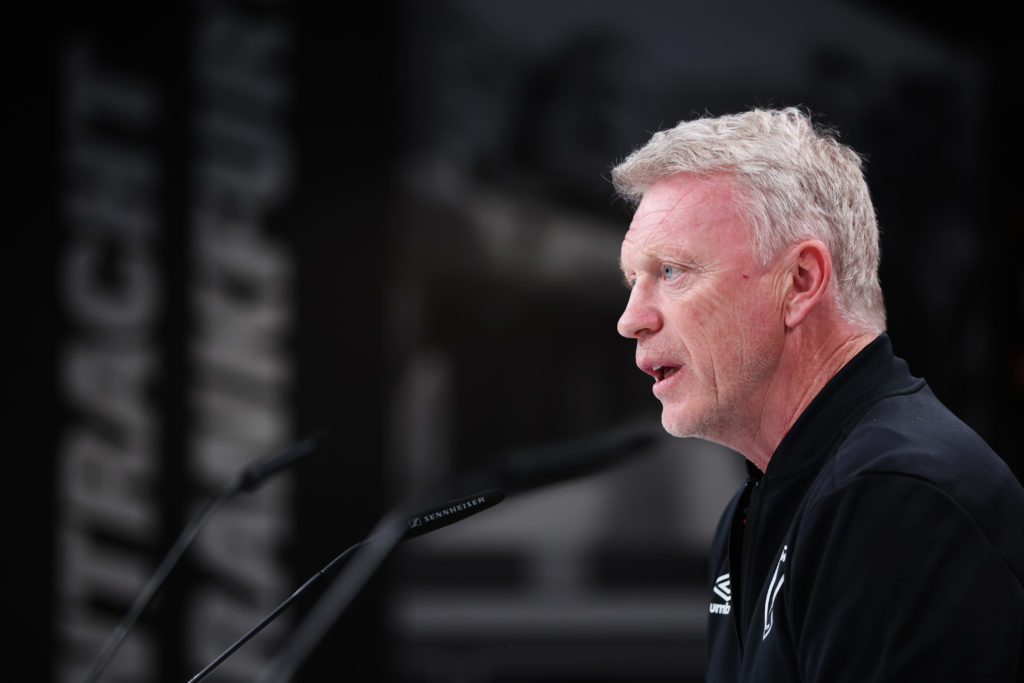 David Moyes hits back at claims of falling out with West Ham star Gianluca Scamacca and insists Italian is not a bad apple
"Yes it is a good chance (for Scamacca against Larnaca)," Moyes said in his presser, as reported by Football.London.
"We want him back (to what he was). He's got something. We like him a lot. He is a great boy. A really good boy. In fact, a very good boy.
"We want him to do well. We want our Gianluca back who we had from August to November. The one we have got right now looks slightly different.
"We need him to get back to those levels because we could use him, we could play him, he scored some goals, had some contributions, and was still growing into it."
Let's hope for all concerned this situation resolves itself because we can't have yet another big money striker flop on our hands and we need Scamacca playing well and scoring goals to help keep us up.