Real Madrid will effectively dictate West Ham's Declan Rice price and it's seriously bad news for Liverpool as a result.
As West Ham fans know only too well, the clock is ticking down on the moment Declan Rice leaves this summer.
A host of Europe's top clubs have been linked with Rice including Arsenal, Liverpool and Real Madrid among them.
Liverpool have also been heavily linked with Rice's sensational England teammate Jude Bellingham.
And the future of both Rice and Bellingham are intrinsically linked this summer.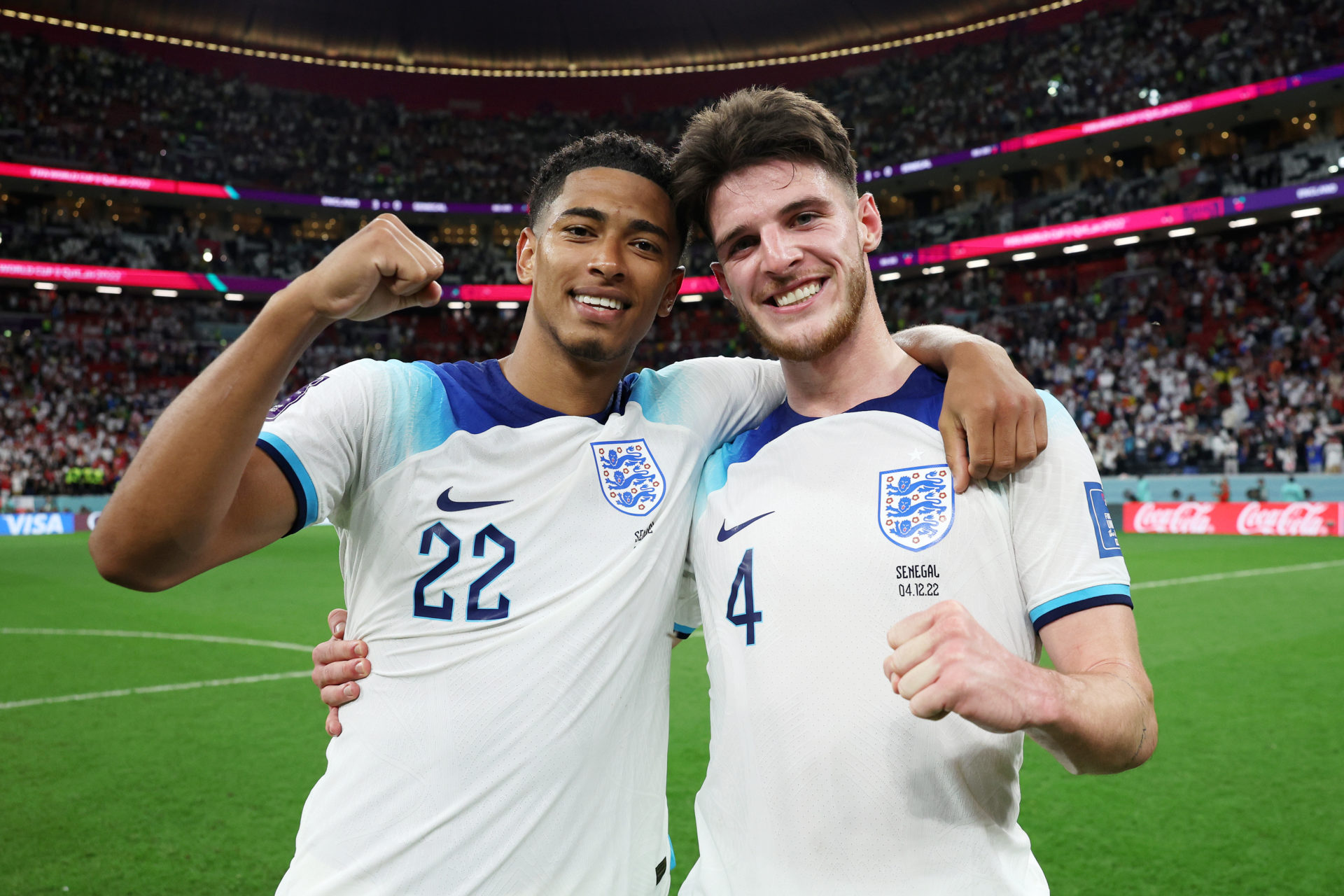 Rolls Royce Rice and Bugatti Bellingham
It is easy to see why West Ham's skipper and Borussia Dortmund's Bellingham are so coveted.
Bellingham confirmed his arrival as a super star at the World Cup with England.
There were comparisons to the likes of Liverpool legend Steven Gerrard and even Zinedine Zidane off the back of his ridiculously impressive Three Lions performances.
If Rice is a Rolls Royce, Bellingham is a one-off Bugatti.
Rice and Bellingham are two very different players. But Bellingham can do much of what Rice can do in that holding role while also being able to play as a number eight and number 10 to great effect. The boy has absolutely everything.
Futures of Bellingham and Rice intrinsically linked this summer
So he is undoubtedly going to fetch a slightly higher price than West Ham can command for Rice.
And that's where Liverpool have a big problem.
Because Real Madrid will dictate West Ham's Rice price and it's seriously bad news for Liverpool.
Dortmund want £130m for Bellingham. That would not necessarily rule Liverpool out – despite speculation they have given up on the midfielder.
But Diario AS claim Bellingham has indicated he wants to join Real Madrid and negotiations have moved on to the next phase.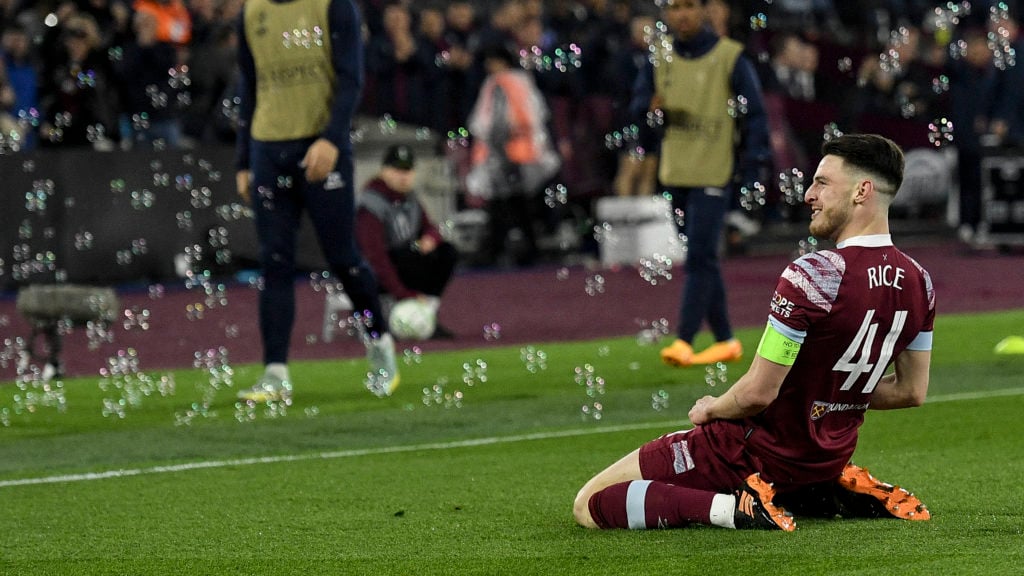 Real Madrid dictate West Ham's Declan Rice price and it's seriously bad news for Liverpool
That's where West Ham and Rice come in. Because Real Madrid have told Dortmund they will pay a maximum of £105m for Bellingham and formal negotiations are said to be underway.
Usually in these situations a compromise is made somewhere in the middle, which would be around the £115m mark.
So it does indeed look like the death knell for Liverpool's hopes of signing Bellingham. Especially taking the player's own wishes into consideration. And now the fact Real and Dortmund have started official talks.
That deal will set Rice's market value a touch below. West Ham could still get £100m plus but certainly nothing like the £120-150m once mooted.
Whether Liverpool now seriously focus on trying to sign Rice with Bellingham off the table remains to be seen.
But given the West Ham skipper has made it clear he wants regular Champions League football – something Liverpool don't have and cannot necessarily guarantee – it would make Arsenal favourites.