Hammers captain Declan Rice has blown the whistle on the West Ham first team whistleblower after those damning David Moyes claims.
It has been a strange old week in the weird and wonderful world of West Ham.
There's rarely a dull moment when it comes to the Hammers and that has certainly been the case during a rollercoaster six or seven days.
Well West Ham were not far off – managing a very welcome and much needed six points with wins over Saints and Fulham to boost our chances of survival.
Going into those games West Ham fans would have taken wins, goals and points any which way they came.
So let's just rejoice in the fact we've given our survival hopes a massive shot in the arm.
The pressure has been on David Moyes big time.
Especially after the 5-1 defeat to Newcastle, which came against the backdrop of a series of damning claims from a first team whistleblower.
The long list of claims effectively amounted to players and staff being "sick" of Moyes and that there was a toxic atmosphere at the club.
Declan Rice was named in the list of allegations with a claim that he confronted Moyes after the manager singled out Nayef Aguerd for criticism in the press following the FA Cup defeat to Man United.
The Newcastle defeat was seen by some of evidence that the claims had substance.
But now Rice has blown the whistle on the West Ham first team whistleblower after those damning Moyes claims.
In a new previously unseen excerpt from a Sky Sports interview with Rice from after the Fulham win, the skipper goes above and beyond what many might see as simply towing the party line by insisting he and the West Ham squad are fully behind Moyes and says their performance against Fulham proves it.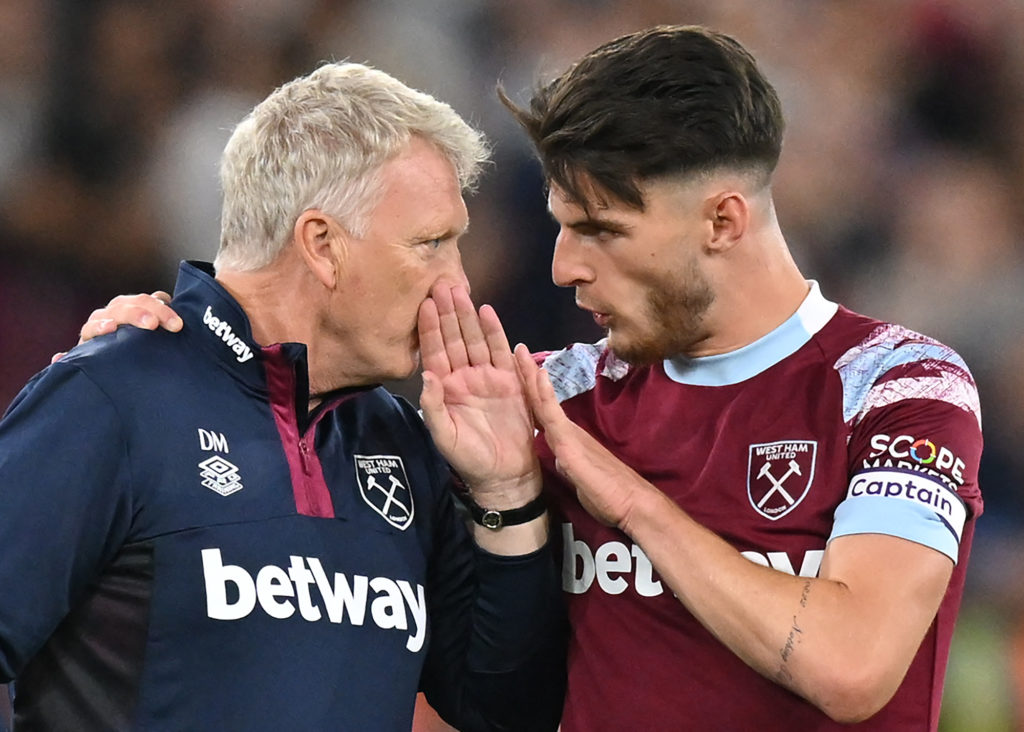 "We're employed by the club to go and put out performances and today I think we've done that," Rice said.
"There's no questions asked over us fighting for the manager or not. I think if you see us out there today that's a team that will do anything to win a game for this manager.
"So look we're going to be positive now between now and the end of the season. Obviously we have a big quarter-final on Thursday. But to win today, that Saturday feeling of winning three points, it's back."View Tweet
In a previously released version of the interview, Rice also said: "I think every time we've been in a position where there's been a lot of noise around his job, we've stepped up and won the game.
"You know I've just said then inside the dressing room, to bounce back like we did from Wednesday night – that's a top reaction.
"That's what good teams do, they don't dwell on the past, they move forward and since Wednesday we said 'we cant wait for the next game'.
"We wasn't at our best today with the ball, we know that. But I think without the ball we showed a solidity which I think we probably haven't shown all season in terms of defending the crosses, the clearances, the tackles."